Truck Accidents Attorneys in Medina, Ohio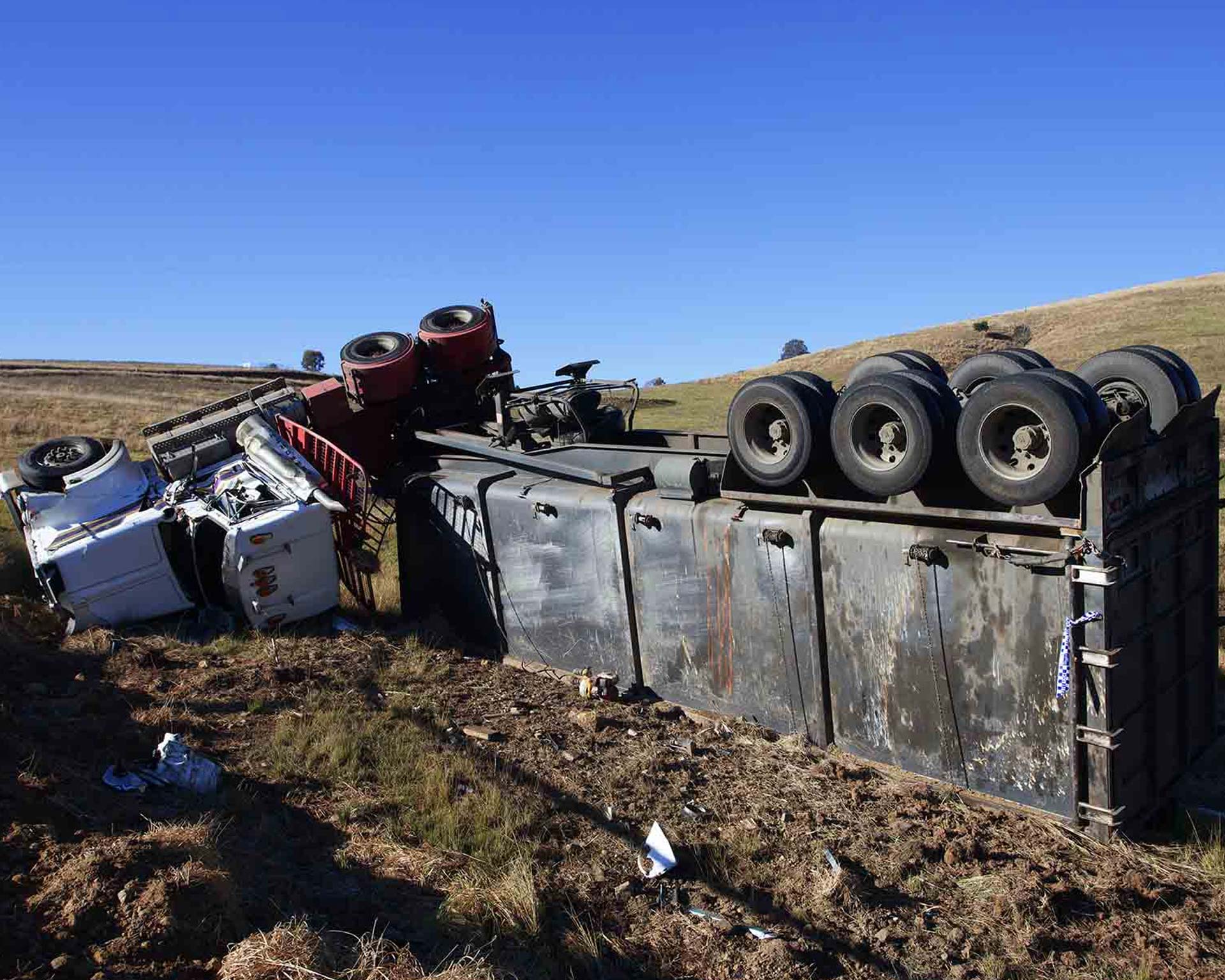 john brooks cameron & associates
Truck Accidents Attorneys in Medina, Ohio
According to statistics from the Federal Motor Carrier Safety Administration, there were about 510,000 police-reported crashes involving large trucks in 2019. Traffic crashes involving large trucks, semi-trucks, and 18-wheelers are often devastating and may result in significant injuries, hospitalization, productivity losses, and sometimes death. If you or someone you know has recently been involved in a truck accident caused by a negligent party, you are within your rights to recover damages by filing injury claims.
At John Brooks Cameron & Associates, I have the skill, resources, and expertise to help you hold those responsible for your truck accident injuries and damages liable. As a skilled Ohio personal injury attorney, I can evaluate and investigate every last detail of your case and help explore your available legal options to recover damages.

My firm – John Brooks Cameron & Associates – is proud to represent truck accident victims in Medina, Ohio, throughout Summit County, Akron County, Cuyahoga County, and Wooster County, Ohio.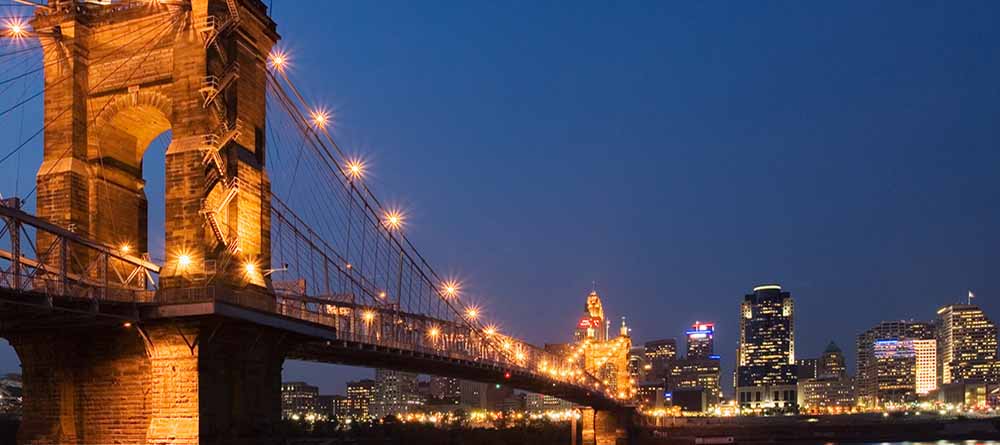 john brooks cameron & associates
We Strive to Restore Your Quality of Life
After an Injury Threatens Your Future
john brooks cameron & associates
john brooks cameron & associates
Laws Affecting Truck Accidents
In Ohio, there are no laws that require you to report minor traffic accidents to the police. However, accidents involving injury, death, or property damage of more than $1,000 need to be reported to law enforcement for proper documentation and to establish the facts of the incident. Also, truck drivers involved in traffic crashes must stop to provide reasonable assistance to the injured victims, including transporting victims to the hospital or healthcare facility.
Here are some laws, rules, and regulations guiding trucking and truck drivers in Ohio:
Intrastate truck drivers must be at least 18 years old.
Truck drivers are allowed to drive for 12 hours following eight consecutive hours off duty.
All intrastate vehicles, including trucks, must have the company name, city, state, and company vehicle number displayed on both sides of the vehicle in contrasting letters.
The maximum weight limit for single axle trucks in Ohio is 20,000 lbs.
The maximum width of a commercial truck in Ohio is 8 feet, 6 inches, or 102 inches.
The Eighth Amendment to the U.S. Constitution prohibits prison guards, officials, and employees from inflicting cruel and unusual punishments on inmates. Individuals in prison, jail, or other correctional facilities are protected from:
Excessive force and physical brutality
Unhealthy conditions of the facility with regards to food, personal hygiene, shelter, and medical care
Rape, sexual assault, and other forms of sexual misconduct
Unsafe conditions of the facility, such as overcrowding or lack of security
john brooks cameron & associates
Liability in personal injury cases involving truck accidents is not as straightforward as car crashes. In a truck accident case, several different parties may be held responsible for the accident, depending on the events or circumstances leading to the truck accident. These include:
Truck Driver: The truck driver may be held liable if the driver was found to be speeding, violating a traffic law, driving while under the influence, or due to inadequate training.
Truck Company: The trucking company that hired the driver may also be held accountable for a truck crash that occurred due to errors such as poor safety inspection, setting unrealistic expectations, or hiring an unqualified driver.
Truck Manufacturer: The truck or parts manufacturer may also be held responsible if the truck crash occurred due to a defective part, such as mechanical failure, faulty brakes, or other truck defects.
Cargo Loaders: The persons who loaded the cargo may be held accountable for failure to properly fasten, inspect, secure, or balance the cargo, equipment, or boxes, thus, leading to the truck accident.
Maintenance Personnel: If the maintenance personnel fails to perform their expected duties – such as safety checks, regular maintenance, or inspection of brakes, engine, electronic systems, and fluids – they may be held accountable for the truck crash.
If you or someone close to you were involved in a truck accident caused by another person's negligent actions, you must hire an experienced personal injury attorney immediately. Your lawyer can investigate all of the facts of your case, identify the responsible parties, and help you seek your deserved compensation by filing multiple claims.
Filing a Personal Injury Claim
Ohio is an "at-fault" auto accident state. At-fault means that the truck driver or any other party who caused the accident will be held liable for medical expenses, vehicle damages, and other accident-related costs.
If you're the victim of a truck accident in Ohio, to recover damages, you may: File an injury claim with your own insurance company. File a third-party claim against the insurance carrier of the responsible party. File a personal injury lawsuit against the responsible party in civil court.
If you're representing an incapacitated loved one, you must first establish guardianship. Once the court appoints you as a legal guardian to the incapacitated person, you may seek financial compensation on the victim's behalf by filing personal injury claims.
If you lost a family member in an Ohio truck accident, the "personal representative" or executor of the decedent's estate brings the wrongful death claim to court. Damages recovered will be for the benefit of the deceased person's surviving spouse, children, and parents. Generally, a wrongful death action has to be within two years from the date of the death.
Work With Experienced Personal Injury Attorneys
Being involved in a truck accident can be devastating and can cause significant harm to your physical, emotional, and financial health. Nonetheless, you don't have to face the challenges and financial burden alone. Therefore, you need to retain an experienced personal injury attorney to advocate for your best interests and help you recover the financial compensation that you're entitled to. At John Brooks Cameron & Associates, I'm committed to offering detailed legal counsel and compassionate representation to clients in truck accident claims. My knowledge of the laws addressing liability in personal injury cases involving truck accidents can help guide you through the often complicated legal process. As your attorney, I will investigate the surrounding facts of your case thoroughly, help prove negligence, and estimate case value. Also, I will fight diligently to advocate for your rights and help hold the responsible parties accountable. Having me on your side can improve your chances of the best possible outcome in your truck accident or wrongful death case.
Truck Accidents Attorneys Serving Medina, Ohio
If you or a loved one has been injured in a negligent truck accident, you deserve experienced legal guidance and vigorous representation. Contact my firm – John Brooks Cameron & Associates – to schedule a simple case assessment. My firm is proud to represent truck accident victims in Medina, Ohio, Summit County, Akron County, Cuyahoga County, and Wooster County.